Far infrared cryogenic micro-circulation activate cells and cause to increase blood flow velocity and oxygen content in the blood.
Porous structure of bamboo charcoal is antibacterial and deodorant.
Pressure value is 15~20mmHg. Ergonomic foot compression for relaxing calves; Great resilience; ventilation, absorbent, comfortable and wear resistant; Applicable to varicose veins, telangiectasia, prolonged standing and routine maintenance.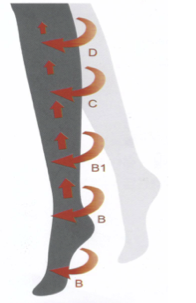 Hits: 2743